Erb's Palsy: Causes, Treatments, and Your Rights
Erb's palsy is a form of paralysis centered in the brachial plexus, a nerve stream between the neck and shoulders that powers movement through the arms and hands. Named after German neurologist Wilhelm Erb (1840-1921)—one of the first medical professionals to diagnose the condition—Erb's palsy affects between one and two baby births per 1,000 due to medical malpractice during delivery.
The Cause of Erb's Palsy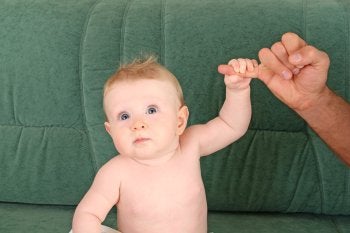 Erb's palsy is caused during complicated or poorly handled childbirths. When a newborn's head emerges from its mother's birth canal, a brachial plexus stretch can occur if the baby's head is pulled with excessive force by the doctor. While it may take years for the permanent effects of this stretch injury to become fully apparent, it is nonetheless a grievous form of medical malpractice resulting in the inability to have full use of the arm and hand.
Physical Treatment
If the effects of a brachial plexus stretch are readily apparent, daily range-of-motion exercises can begin within three weeks of a baby's birth. With the help of a physical therapist, the joint-stiffening effects of Erb's palsy can be countered with regular, supervised movements of the elbow, hand, shoulder, and wrist.
Nerve Treatment
If a child's movements don't improve after six months of physical therapy, there's also the option of surgical treatment. Depending on the locality of the injured nerve, it might be possible to transfer a nerve from another muscle in the body. Performed with microsurgery, nerve treatments can help restore partial function in small infants, but aren't known to work on older children.
If your child has a physical problem that you suspect was caused by medical malpractice in the delivery room, contact Pegalis & Erickson at (516) 684-2900. Serving clients throughout Long Island, we take on medical malpractice cases stemming from cerebral palsy, Erb's palsy, birth injuries, cancer misdiagnosis, infectious disease, neurosurgical related injuries, and hospital liability.