Birth Injury
Obstetrical Malpractice in Long Island
If we feel you have a meritorious claim, Pegalis & Erickson, LLC will have nationally recognized experts review your case to determine whether you or your loved one's injuries were avoidable by the use of proper medical care and whether you may be entitled to compensation.
Medical technologies in obstetrics have been progressively advancing for decades, but there is still a chance that something could go wrong in prenatal care and delivery. When birth injuries occur as the result of neglect or misuse of equipment, parents may be facing a lifetime of staggering medical bills and challenges with a child's resulting disabilities. Plus, a child's quality of life may be significantly impaired following a birth injury that might have been avoided with more attentive care. At Pegalis & Erickson, LLC, we have had great success with birth injury and other malpractice cases, so you can rely on our practice to provide the guidance you need to take legal action.
Signs of Birth Injury
There are a number of different indicators of birth injury, and some may not be evident at birth. In some cases, a birth injury may have effects that result years later with learning deficits or unexplained physical symptoms that arise during childhood. Developmental disorders that may appear between infancy and age 10 may all be attributable to birth injuries. At the time of birth, an injury may be indicated by discolored skin, floppy muscle tone, depressed respiration, seizures, or cortical blindness. Mental retardation, Erb's palsy, and cerebral palsy may also be the result of birth injuries.
Causes of Injuries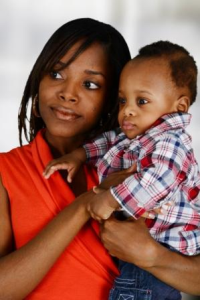 Birth injuries may result from poor prenatal care, errors made in the delivery room, or failure to provide proper newborn care after birth. Prenatal conditions that can cause birth injuries if left untreated include prenatal infections, fetal distress, high blood pressure, and gestational diabetes. If obstetric providers do not properly identify and control these risk factors, there is a much higher chance for stillbirth or injury at the time of birth. In the delivery room, misuse of vacuum extractor or forceps and poor management of umbilical cord entrapment are likely to cause injuries. Frequent causes also include:
Failure to respond to bleeding.
Failure to respond to umbilical cord entrapment.
Failure to respond to fetal distress.
Delay in ordering C-section.
Misuse of vacuum extractor or forceps.
Improper use of pitocin.
Poor newborn care after birth.
Failure to manage infection.
Possible Parties at Fault
There may be a number of medical staff members who can be held liable in a birth injury case. Physicians, nurses, and hospital staff may all be at fault, and it is your right to know what went wrong with your baby's delivery.
To speak with a partner in our Long Island practice, call Pegalis & Erickson, LLC at (516) 684-2900. We took on our first birth injury case more than 40 years ago, and we have had some of our most significant verdicts and settled cases in this practice area.