Even the simplest medical errors can cause serious and even irreparable harm. If you believe that you have been treated negligently by a medical professional, it's important to seek legal advice from a professional right away. If you are currently receiving treatment, however, there are some steps you can take in order to reduce your risk of being harmed by medical malpractice.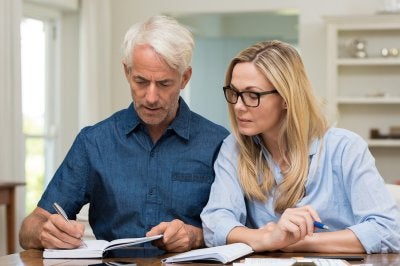 Keep complete records.
You should be careful to keep all of your personal medical records, for your personal reference as well as that of any healthcare providers that you see in the future. You should also make a note of every visit you make to a physician's office, hospital, specialty clinic, and any other medical facility.
Make a note of your symptoms.
If you're experiencing symptoms regularly, it's smart to start keeping a record of them. This doesn't have to be a diary; it can be as simple as buying a desk calendar and making a quick note whenever you experience a certain symptom. The more details you provide, however, the more useful these notes will be.
Bring someone with you.
It's never a bad idea to bring somebody along with you to your medical appointments. Along with providing support, the person accompanying you can help you remember any questions you have been meaning to ask. This is especially important if you have a chronic medical condition and need to visit your physician frequently.
Seek a second opinion.
If you are concerned about your diagnosis—or lack of diagnosis—for any reason, you may want to find another medical professional and get a second opinion. Don't bring up the original diagnosis you received—in order to be as objective as possible, a second opinion needs to be formed without reference to the first opinion.
At Pegalis & Erickson, LLC, our dedicated team of experienced attorneys works to provide all of our patients with the capable legal guidance they deserve. If you or a loved one has been hurt by the negligence of a healthcare provider, you can contact our office in Long Island, New York, at (516) 858-2194 to arrange a free consultation.