A Look at Common Orthopedic Birth Injuries
The effects of medical malpractice can range from mild to severe. In the case of birth injuries, the result is often devastating. Children with birth injuries often suffer from permanent disabilities, preventing them from leading a normal childhood and enjoying a productive adulthood. Caring for a child with birth injuries can also take its toll on the entire family, causing financial problems and relationship strain. If your child has suffered birth injuries, a medical malpractice lawyer can help you obtain compensation from negligent doctors to help with the costs of medical care and other damages.
Erb's Palsy
Erb's palsy is also frequently referred to as a brachial plexus injury. The brachial plexus is a group of nerves in the neck area. These nerves are responsible for enabling the shoulder, arm, hand, and fingers to move and to have sensation. During a difficult delivery, the infant's head and neck may be pulled or thrusted, which can lead to damage to these nerves. This causes temporary or permanent paralysis .
Clavicle Fractures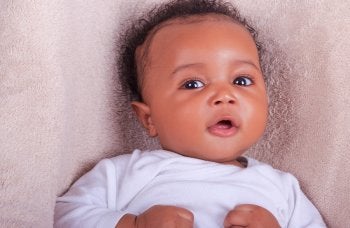 Clavicle fractures are among the most common types of birth injuries. They typically arise from birth trauma or a difficult delivery. For example, sometimes the newborn's shoulder becomes stuck. Although in many cases, clavicle fractures in newborns heal very quickly, they can sometimes lead to complications. Since the brachial plexus is quite close to the collarbone, the child can suffer from damage to this important cluster of nerves. The resultant paralysis may be temporary or permanent.
Femur Fractures
Femur fractures aren't quite as common as clavicle fractures. An infant's thigh bone may break if the leg is twisted improperly during the delivery. This causes pain, particularly when the child is being changed or otherwise moved. Often these fractures heal but sometimes there can be serious complications resulting in permanent injury to the leg.
At Pegalis & Erickson, our medical malpractice team aggressively pursues the rights of families who have been affected by birth injuries. All case reviews are free of charge,. If medical negligence is identified in Long Island, New York, we can then file a medical malpractice lawsuit on your behalf to seek damages for all injuries that were a result of medical errors. If your child has been diagnosed with birth injuries, call us at (516) 684-2900.