What Is the Importance of a Second Opinion?
With some types of medical advice, it's best to seek out a second opinion. For instance, if your regular doctor suggests that you undergo a serious operation, it's a good idea to get another doctor's point of view. After all, an operation is a significant undertaking with no shortage of risk, and you wouldn't want to follow a recommendation based on a misdiagnosis—an all-too-common form of medical malpractice.
When You Should Get a Second Opinion When you speak with your doctor, it's important to take a proactive role in decisions that can impact our future health. For example, if your physician suggests a serious operation, you should consider getting another opinion. Operations are significant undertakings with risk. You wouldn't want to follow recommendations based on misdiagnosis, which is sadly an all-too-common medical mistake. If your MD recommends surgery for a condition that isn't life threatening, you should explore your range of options. Before you agree to treatment, ask more questions, share your concerns, and consider getting a second opinion.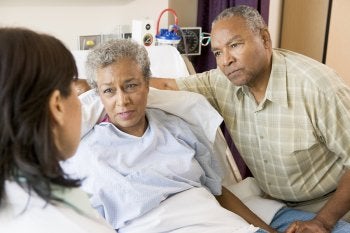 What to Discuss With a Second Doctor
In advance of your appointment, have your medical records sent to the second doctor, or bring them with you, which can spare you from being re-tested. Go with questions. Try to bring someone with you as a second set of ears and who can also take notes. If the second doctor has a different opinion, discuss that with your main doctor, and perhaps seek input of a third medical professional. professional.
If you or someone you love has suffered complications due to an ill-advised medical procedure, call the medical malpractice law firm of Pegalis & Erickson at (516) 684-2900. We've been rated Best Lawyers by U.S. News and World Report and work with clients throughout Long Island involving cancer misdiagnosis, neurosurgical related injuries, hospital liability, birth injuries, infectious disease, and other forms of medical malpractice.