What Is Informed Consent?
Legally and ethically, patients have the right to receive sufficient information about a medical treatment to be fully informed when they make a healthcare decision. Informed consent refers to the communication between a patient and the physician that leads to the patient's agreement to have a particular medical intervention. A breach of informed consent may constitute medical malpractice. If you feel you may have a medical malpractice case, you have the right to consult medical negligence lawyers about your situation.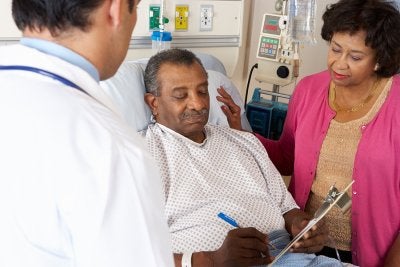 There are three main components of informed consent. Patients must have received appropriate, accurate information about their medical conditions and treatment options. They must understand this information. Lastly, they must be able to make a healthcare decision and give their consent for the treatment, based on the information provided by their healthcare provider
Over the years, Pegalis & Erickson, LLC has developed a sterling reputation for providing compassionate, personalized legal services for patients. You can schedule a one-on-one consult with a medical malpractice lawyer in Long Island, New York by calling (516) 684-2900.