Patient Safety Awareness Week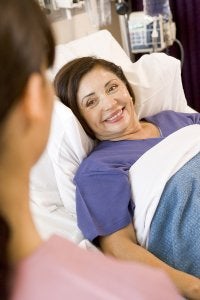 Medical malpractice is more common than you might think, which is one reason why Patient Safety Awareness Week is so important. This year, it is held during the second week of March. It is a public awareness and education campaign launched by the National Patient Safety Foundation (NPSF). The NPSF has decided that the theme for 2015 is "United in Safety." The theme reflects the need for close collaboration among patients, healthcare advocates, and healthcare providers to reduce instances of medical malpractice, such as medication errors and birth injuries.
The NPSF has partnered with various organizations to promote the distribution of educational materials to clinicians, patients, consumers, and health systems. For patients and their caregivers, these educational materials may open the door to enhanced communication with healthcare providers, along with active patient engagement in their own healthcare.
Patient safety awareness is essential. Even well-intentioned healthcare providers can make serious medical mistakes that can lead to devastating consequences. Patients and caregivers who have been affected by medical negligence in Long Island, New York can call Pegalis & Erickson at (516) 684-2900 to discuss their legal rights.