When Can Mothers Bring a Claim After a Birth Injury?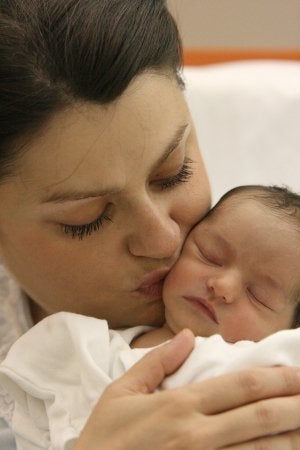 There are many circumstances in which a mother can bring a claim for birth injuries. Since there is a deadline for filing a claim, known as a statute of limitations, it's advisable for parents to consult a birth injury lawyer as soon as the injury is diagnosed, or if the child isn't reaching milestones. The birth injury lawyer can review the case to determine if a lawsuit might be filed on the basis of medical negligence. A child may have suffered injuries if the obstetrician failed to diagnose conditions during pregnancy, labor, or delivery, or failed to treat those conditions.
Conditions that affect the infant may result from medical negligence during pregnancy or during the birth. For example, when an expectant mother has a prolonged or difficult labor, or abnormalities of the fetal heart rate are present, it is generally expected that the obstetrician will call for a C-section, to ensure that the baby doesn't suffer from oxygen deprivation. If the doctor fails to do so and birth injuries are later diagnosed, this may be grounds for a lawsuit.
At Pegalis & Erickson, LLC, we understand the difficulties that often arise following a diagnosis of birth injuries in Long Island, New York. Our legal team would like to offer our services during this challenging time. Call us at (516) 684-2900 and let us know how we can help your family.