The Dangers of Delayed Breast Cancer Diagnoses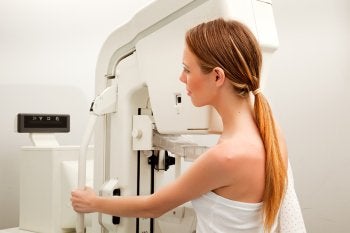 Since October is Breast Cancer Awareness Month, medical negligence lawyers recommend that women take a few minutes to familiarize themselves with the basics of breast health. For example, you could talk to your doctor about the mammography guidelines that may apply to you. Mammograms are crucial because a delayed diagnosis of breast cancer will cause delays in treatment, and can cause a lesser chance of a cure. Some women may even wish to get a second opinion of their mammogram results if they suspect that the mammogram was not read properly. Women should also discuss breast sonograms in addition to mammograms if they have dense breasts or a palpable lump.
When medical malpractice leads to a delayed breast cancer diagnosis, women have a higher risk of dying from the disease. Any delays in treatment may give the cancer time to spread to the lymph nodes or other areas of the body, which makes it more difficult to successfully treat.
For more than 40 years, the medical negligence team at Pegalis & Erickson, LLC has been defending the legal rights of patients. Call our malpractice law firm in Long Island, New York at (516) 684-2900 to explore your legal rights and options.