Infectious Illness and Medical Malpractice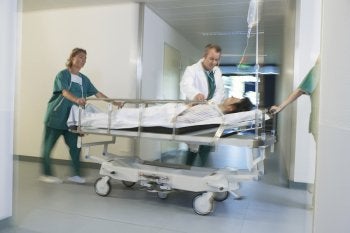 You may have already heard that medication errors, emergency room errors, and birth injuries are examples of medical malpractice. But did you know that a patient can also acquire an infectious disease because of medical malpractice? Hospitals are breeding grounds for germs. And while you might think that healthcare providers and support staff members would wash their hands and take other precautions to prevent the spread of germs, some providers fail to follow these protocols.
Since cases involving infectious disease and medical negligence can be quite complex, it's advisable to turn to a medical malpractice lawyer for guidance. Medical malpractice lawyers can handle cases involving serious complications from post-operative infections, failure to sterilize surgical instruments properly, and failure to follow proper protocols to maintain a sterile environment during surgery. Your lawyer can also handle cases involving failure to diagnose an infection or failure to treat an infection.
At Pegalis & Erickson, LLC, these are just a few examples of the types of medical malpractice cases our lawyers have litigated. Call our malpractice law firm in Long Island, New York at (516) 684-2900 if you would like to discuss your case in confidence with a caring member of our legal team.