Examining the Safety Rankings of Your Hospital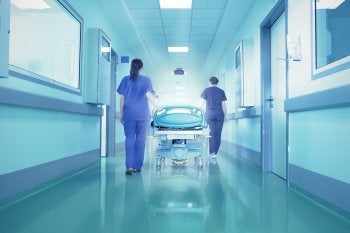 When you need medical care, the hospital you choose can have a significant impact on the quality of the care you receive. Although no hospital is immune to medication errors or medical negligence, the frequency medical malpractice incidents vary by hospital. It is important to remember that are many types of medical errors that occur in hospitals– but you can do your part by deeply researching before choosing a hospital. Fortunately, it has become easier for patients to check the safety rankings of New York area hospitals so they can make an informed choice about where to go when they need care.
Hospital Safety Scores 101
Hospital Safety Scores are assigned two times annually by a non-profit organization called the Leapfrog Group. Scores are calculated using a number of different metrics, including surveys conducted by the Leapfrog Group and data collected by the Centers for Disease Control, Centers for Medicare and Medicaid Services, and the Agency for Healthcare Research and Quality. Information collected in the American Hospital Association's Annual Survey and Health Information Technology Supplement is also included. The score includes 30 different measures and is calculated using a peer-reviewed methodology under the guidance of a panel of healthcare professionals. The Hospital Safety Scores are published in the Journal of Patient Safety and are considered to be among the most reliable indicators of patient safety.
Safety Score Grades
The 2,571 hospitals reviewed are assigned a grade from A to F. Nationally, 798 hospitals earned an A, while 15 earned an F. Grades are determined based on medication errors, injuries, patient infections, and accidents. Patients who receive care in D- or F-rated hospitals, for instance, have a 50 percent greater chance of avoidable death than patients in A-rated hospitals. Leapfrog estimates that 33,459 lives would be saved annually if every hospital earned an A, however 43,903 avoidable deaths still occur in A-rated hospitals each year. Overall, Vermont has the most A-rated hospitals, while Wyoming has the worst hospital scores.
New York hospitals rank 44 on the Hospital Safety Scores list in 2016, which means the risk of medical malpractice, from emergency room errors to medication mistakes is significant. If you believe you were the victim of medical malpractice on Long Island, set up a consultation with Pegalis & Erickson, LLC today by calling (516) 684-2900.