February Is American Heart Month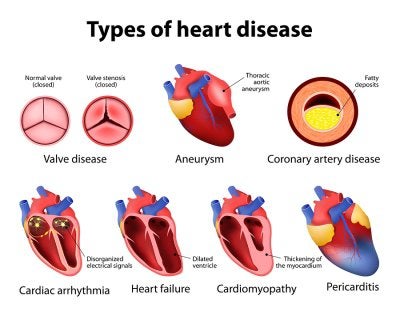 Heart disease is responsible for one out of every three deaths in the United States, making it the single deadliest disease in existence. Anyone, including children, can develop it. However, the most common type is coronary artery disease which causes heart attacks.Every person can reduce their risk of heart attacks by taking the time to educate themselves about it. Following a well-rounded diet, getting plenty of exercise, and avoiding tobacco products can all help you maintain a healthy heart. Your doctor can perform several tests to diagnose heart disease, and you should ask what tests are appropriate for you.
There are differences in warning signs of heart attack between women and men. Men and women might experience chest pain, but women may also experience nausea, back or neck pain and shortness of breath
One of the most common causes of heart disease is high blood pressure. Unfortunately, many people who have high blood pressure never realize it, since it frequently presents no warning signs. During American Heart Month, take the time to have your blood pressure checked by a medical professional.
If you are in need of a medical malpractice lawyer in Long Island, New York, contact the legal team at Pegalis & Erickson. We have been providing our clients with legal representation for more than four decades. For a free legal representation, call us today at (516) 684-2900.