Spotlight on Men's Health
This month is the perfect time to boost your knowledge of men's health matters! Being proactive to protect men from diagnostic medical errors could change their lives forever, and it starts by becoming better informed. Regular checkups and screenings can catch diseases before they worsen and cause complications. If it's been a year or more since your last check-up, it's time to see you're your primary care physician. Start a health care journal. Be sure doctor visits include checking your weight, blood pressure and heart rate. Ask about health screenings that may be appropriate for you by discussing your age, family medical history, and personal medical history. You can benefit from having a cholesterol test, blood glucose test, and a prostate exam regularly. Inquire about updated or new vaccinations for the flu, pneumonia, and shingles. Jot down results and vaccines in your journal so you can compare later.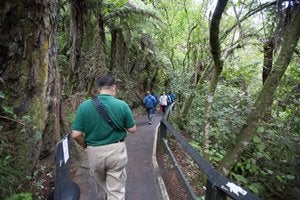 Cardiovascular disease is the leading cause of men's death and delayed medical diagnosis happen too often. Men should learn the symptoms and not rely solely on their doctors to provide screening recommendations and lifestyle advice. Vascular disease like aortic disease can begin with high blood pressure, atherosclerosis, connective tissue disorders, and genetic conditions. When narrowed blood vessels cause a reduction of blood flow to the limbs, it is known as peripheral artery disease. PAD can increase the risk of stroke and heart attack. Symptoms include leg pain while walking, cramping, and slow healing sores.
One type of cancer that is overlooked is testicular cancer, although one the most treatable and curable kinds, when caught early. Testicular cancer more often affects younger men and those with a family history are at greater risk. Medical negligence can delay a diagnosis, resulting in costlier treatment and poorer outcomes. Symptoms can include dull pain in the back, groin, or abdomen, or the scrotum feeling "heavy." If symptomatic see your doctor for an ultrasound and blood test.
Take responsibility for being proactive about men's health for yourself and the loved ones in your life. If you have concerns about any medical treatment you received, call Pegalis & Erickson Law toll-free for a no-cost consultation at (516) 684-2900.