Spotlight on Common Medical Negligence Risks in 2017
Medication errors, birth injuries, and delayed diagnoses are all common types of medical malpractice that probably won't ever be eliminated entirely. Improvements in hospital protocols and medical technology can help manage some of the risks. But unfortunately, advanced technology also opens the door to new types of medical negligence. Here are some of the top risks to watch out for during 2017.
Electronic Heal th Records (EHRs)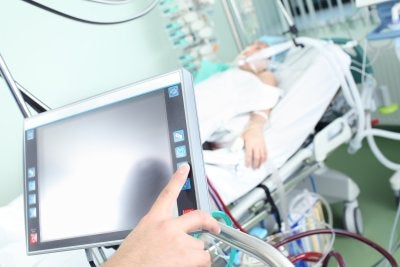 The days of paper patient charts are officially over. These days, doctors are more likely to consult a laptop or iPad in the exam room. Electronic health records (EHRs) document, manage, and share patient information in real time with other authorized users. This means that a patient's lab results can be made instantly available to his or her primary care physician. When used properly, EHRs can be highly effective in coordinating a patient's care. Unfortunately, not all doctors are adapting well to the digital age. If a healthcare provider has access to a patient's EHR, but fails to refer to the vital information included in it, it's possible to make a crucial error. For instance, the doctor might prescribe a medication a patient is allergic to or which is incompatible with other medications the patient is taking.
Patient Identification
Despite technological advances, errors in patient identification are still among the most common types of hospital negligence. When the wrong information is attached to the wrong patient record, it's possible for doctors to administer incorrect treatment or even to perform the wrong sort of surgery. Hospitals have a responsibility to take reasonable preventive measures, such as by implementing strict registration desk protocols. Hospitals are also responsible for verification of patient's identity wrist bands prior to administration of medications.
Here at Pegalis & Erickson, LLC, we understand the confusion and mixed feelings that can follow an act of medical malpractice in New York. Our professionals can help you understand the issues involved with your case, and sort through your options for legal recourse. Call us at (516) 684-2900.