Focusing on Women's Heart Health
Did you know that heart disease is the number one killer of women? Causing one in three deaths, heart disease kills about one woman each minute. February is heart health month, so it's a great time to think about the risk factors, as well as preventive measures to protect women's heart health.
In women, heart disease can present differently than it does in men. As an example, consider how women experience heart attacks. Rather than the crushing chest pain most people associate with a heart attack, women tend to report pressure or discomfort in the chest. In fact, women sometimes have heart attacks without any chest pain at all, instead experiencing symptoms like:
Discomfort in the neck, jaw, shoulder, upper back or abdomen
Shortness of breath
Arm pain, occurring in one or both arms
Nausea or vomiting
Sweating
Lightheadedness or dizziness
Unfamiliar fatigue
Women often show up at the emergency room with some of these symptoms, and are incorrectly diagnosed with other issues, like heartburn, indigestion, or even psychological or emotional problems. Because of a lack of awareness about women's heart health, many women have already suffered significant damage to the heart muscle by the time they are diagnosed correctly. Sometimes, by the time symptoms get bad enough to compel a woman to go to the emergency room, it's already too late to save her life.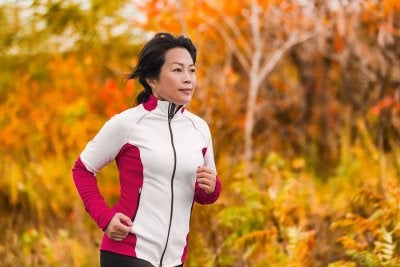 Who is at risk? For women, risk factors for heart disease include smoking, obesity, diabetes, high cholesterol, high blood pressure, menopause, mental stress and depression, complications of pregnancy, and a family history of heart disease. The best defense against heart disease, then is to stop smoking, eat a heart healthy diet, exercise regularly, maintain a healthy weight, and try to reduce your stress. It's important to be proactive in regard to your health, and see a doctor regularly, so that you are less likely to be misdiagnosed if you do have a problem
Why are women so often misdiagnosed when it comes to heart disease? Many women die of heart disease, simply because their condition went undiagnosed. This may be because doctors fail to see the subtler signs exhibited by women, or it may be because women tend to downplay their own symptoms. Whatever the reason, it's important to take charge of your own health, and pay attention to what your body is telling you. Don't immediately accept a diagnosis, but push for a thorough examination if you feel that something is truly wrong.
If you are dealing with an instance of medical malpractice, contact Pegalis & Erickson, LLC for capable legal representation in the area of Long Island, New York. For almost 45 years we have advocated for people of all ages, in order to help our clients financially and make healthcare safer for everyone. You can reach us today by calling (516) 684-2900.