Learn the Warning Signs During Preeclampsia Awareness Month
Preeclampsia is a serious condition that can happen to women during pregnancy. This condition is characterized by unprecedentedly high blood pressure levels and may also involve liver and kidney damage. If it goes untreated and becomes severe, preeclampsia can have serious health consequences for both mother and child. According to the U.S. Department of Health and Human Services, more than 3 percent of all pregnancies in the United States may be impacted by preeclampsia.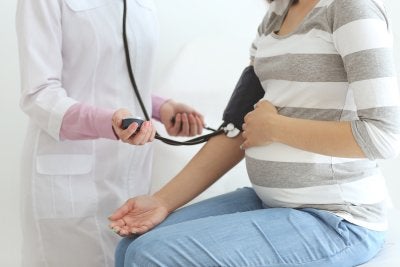 The possible symptoms of preeclampsia include chronic headaches, vision changes, reduced urination, hyperreflexia, shortness of breath, sudden weight gain, and swelling in the face, hands, or ankles. In many cases, however, the symptoms are not recognized and attributed to pregnancy in general. May is Preeclampsia Awareness Month, so it's the perfect time to educate yourself about the condition and the importance of proper screenings during pregnancy.
If you are concerned about a misdiagnosis or possible medical error, contact the law firm of Pegalis & Erickson, LLC in New York. For 45 years, we have advocated for people of all ages, in order to help our clients financially and make healthcare safer for everyone. You can reach us today by calling (516) 684-2900.