How Big Is the Risk of Errors in Hospitals?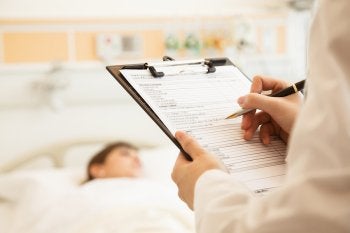 You might think that cancer, heart disease, and similar illnesses would completely dominant the top five leading causes of death in the U.S. And indeed, far too many people die of these serious diseases each year. However, about 440,000 Americans die each year of problems that are entirely preventable, making hospital errors the third leading cause of death in the U.S. Hospital errors, or medical malpractice, can occur for many reasons, such as improperly trained staff, poor communication among staff members, and failure to adhere to established patient safety protocols.
One of the most common hospital-acquired conditions is infections. Physicians and other healthcare providers should carefully follow sterilization protocols to prevent the spread of germs from patient to patient. Unfortunately, these protocols aren't always followed. According to the 2011 Health Grades Hospital Quality in America Study estimated 722,000 patients contracted an infection during hospital care in the U.S. The CDC recently estimated that 1 in 25 patients end up with hospital-acquired infections. Other forms of medical malpractice can include surgical errors, which may include anesthesia errors or unintended injury to nerves or blood vessels. Medication errors, birth injuries, and anesthesia errors can also cause patient death.
You can protect yourself and your loved ones by becoming informed of your legal rights. Contact Pegalis & Erickson, a malpractice law firm in Long Island, New York, at (516) 684-2900 or visit us online to learn more about medical malpractice.