What Is Medical Malpractice?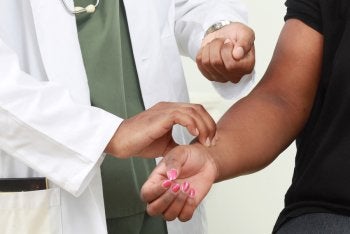 Medical malpractice is a term that can refer to a wide range of different cases in which a health care provider provided care that caused injury, harm, or death to a patient as a result of negligent or substandard care practices. More specifically, a doctor who has committed malpractice may have provided an inaccurate diagnosis, prescribed the wrong medication dosage, or failed to provide proper aftercare in a surgical procedure. While some cases of malpractice may be clear, other patients may not realize that they have been affected by negligence.
Because medical malpractice is so complex, patients might consider speaking with a malpractice attorney whenever medical treatment results in physical or mental harm. Doctors are not responsible for all harms suffered by patients, as some risks are unavoidable, but patients may not always immediately realize the errors that could have occurred in their care.
At Pegalis & Erickson, LLC, you can discuss the details of your malpractice case with a free consultation with our experienced Long Island team. To get a closer look at our previous successes and specific examples of malpractice cases, visit our website or call us at (516) 684-2900.