Keeping Track of Your Medical Records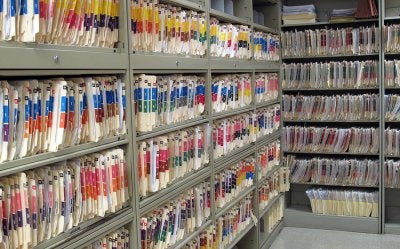 Managing your medical records is important not only to ensure your doctors have the information they need to provide you with proper care but also so that you can keep track of your medical history and the treatments being provided to you. Being an informed medical care consumer can save your life! You can manage your records both on and offline every time you see a provider.
Start with creating a list of your current medications and updating it every time your dose is changed or you stop and start a medicine. A log of your symptoms will help you have more productive doctor appointments and will ensure you have proof of when symptoms began. Keep visit summaries from your physician visits and make your own notes about each appointment. Research not only the doctors you are seeing, but also the hospitals they are affiliated with, to ensure that you are seeing the best health care providers for your particular conditions. There are many official websites maintained by US state departments of health which give background informaton on doctors, hospitals and other medical providers.
The attorneys at Pegalis & Erickson, LLC can help to assess whether the medical care you received departed from the appropriate standards of care. If you believe you the care you received was not proper call us at (516) 684-2900.