Prostate Cancer: Prevention and Risk Factors
Prostate cancer affects more men in the United States than any other type of cancer, with hundreds of thousands of new diagnoses every year. It's important to understand, however, that prostate cancer is a curable illness—in fact, the majority of men who contract it go on to survive it. As with every type of cancer, knowing the illness is essential to beating it. Here is what you need to know about prostate cancer.
What is prostate cancer?
The prostate is a gland between the penis and the bladder that is primarily responsible for the production of sperm. While prostate cancer does not always present symptoms, people who have it may experience erectile dysfunction, difficulty urinating, or blood in the urine. If the cancer is detected while it is still confined to the prostate, it is considered curable.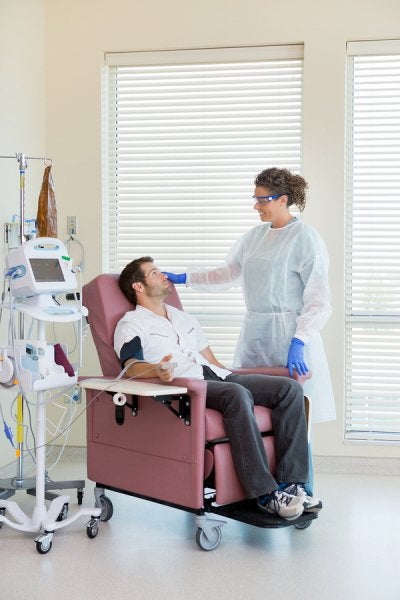 What are the risk factors for prostate cancer?
Your risk of the disease increases with age; the majority of men who develop prostate cancer are older than 65. Prostate cancer rates are highest among African-American men. You are also considered to be at a higher risk of developing prostate cancer if you have a closely related family member who has had it. By age 50, almost half of all men experience small changes in the size and shape of cells in the prostate. Therefore, routine screening after the age of 50 has empowered the diagnosis and early treatment of prostate cancer.
How can you prevent prostate cancer?
While prostate cancer can't absolutely be prevented, there are a number of steps you can take to reduce your chances of developing the disease. If you are considered at high risk for prostate cancer, you may want to talk to your physician about getting screened for the condition, which is a simple blood test at an earlier age than the routine screening. Staying active and eating a healthy diet that includes vegetables can help.
If you are concerned about a misdiagnosis or possible medical error, contact the law firm of
Pegalis & Erickson, LLC, in New York. We advocate for people of all ages in order to help our clients financially and make healthcare safer for everyone. You can reach us today by calling (516) 684-2900.