The Risks of Anesthesia
When most people think about possible accidents during medical care, they tend to overlook anesthesia. Anesthesia in itself is a safe and effective medical practice that suppresses the nervous system, thereby eliminating awareness or sensation during medical procedures.
The potential anesthesia errors exist in position-related injuries, oxygen deprivation, spinal cord injury, failure to maintain blood pressure, and other provider-related errors which can place that patient at serious risk of an anesthesia-related injury.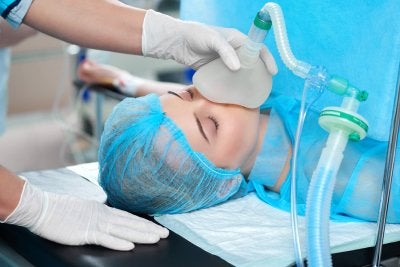 Your risk of complications related to anesthesia depends on a number of factors including your general physical health. One potential problem is when a medical professional is in a hurry to administer anesthesia in an emergency and fails to take your physical health into account. Certain conditions such as obesity, obstructive sleep apnea, diabetes, high blood pressure, and health issues related to your heart, kidneys, or lungs may increase your risk of complications as can smoking, a history of heavy alcohol use, and certain medications like aspirin that increase bleeding.
While anesthesia is generally very effective, about 1 to 2 people out of every 10,000 may experience a condition known as anesthesia awareness where they are partially awake during general anesthesia. Patients are often unable to move or speak and this can lead to long-term physiological issues such as post-traumatic stress disorder. Unfortunately, although not common, death occurs as a result of general anesthesia in roughly 1 out of every 100,000 to 200,000 patients.
If you are concerned about a misdiagnosis or possible medical error, contact the law firm of Pegalis & Erickson, LLC in New York. For 46 years, we have advocated for people of all ages, in order to help our clients financially and make healthcare safer for everyone. You can reach us today by calling (516) 684-2900.
Attorney Advertising