Recognizing the Signs of Common Surgical Errors
Surgical errors are more common than you might assume. There have been numerous recorded instances when medical professionals misused medical instruments, performed the wrong procedure, or confused one patient with another. While it is the duty of healthcare professionals to take precautions against surgical errors, patients should know how to recognize them. These are some of the warning signs: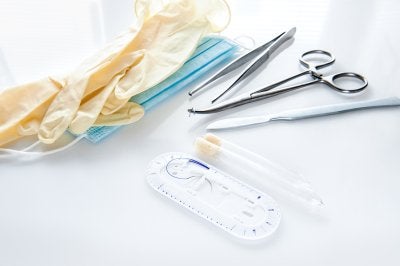 Pain at the Surgical Site
It's not uncommon to experience some degree of discomfort in the area where your surgery was performed. If you experience prolonged or otherwise unusual pain, however, it may be a sign that an instrument was left behind during your surgery. Be sure to ask about what type of pain you should expect to experience after your procedure, and how long it can be anticipated to last.
Extreme Swelling, Redness or Drainage
Some level of swelling, redness, or drainage may be normal after surgery, but it's important to know how serious you can expect it to become. If you experience severe swelling, redness, or drainage at the surgical site, you should be sure to contact your surgeon right away since this can be a sign of infection. You may want to take pictures to document it.
Unexplained Symptoms
If you develop any severe symptoms after surgery, it may be related to a surgical error. For instance, if you come down with a fever, have sharp pain, or experience flu-like symptoms such as vomiting, you should contact your surgeon as soon as possible. Make sure your surgeon has informed you of what the likely side effects of the procedure are, so that you can easily identify any unusual symptoms.
If you are concerned about a misdiagnosis or possible medical error, contact the law firm of Pegalis & Erickson, LLC, in New York. For 45 years, we have advocated for people of all ages, in order to help our clients financially and make healthcare safer for everyone. You can reach us today by calling (516) 684-2900.