Debunking Myths About Medical Malpractice
Medical malpractice occurs with alarming regularity in the U.S. Yet, despite the prevalence, there are many persistent myths regarding doctor negligence and medical malpractice lawsuits. If you or a loved one has suffered as a result of possible medical negligence, you can turn to a medical malpractice lawyer for assistance. Your attorney can answer any questions you may have and explain the truth behind common myths.
Myth: Medical Malpractice Cases Usually Go to Trial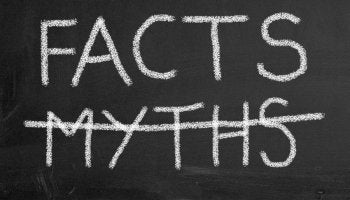 Some medical malpractice victims may hesitate to consult a lawyer because the idea that their case will go to trial is a little intimidating. However, the majority of all medical negligence cases do not go to court. In fact, approximately 96 percent of all of these cases are settled out of court. This means that the plaintiff agrees to accept a settlementoffer, or a specific amount of money, without the need for a trial.
Myth: Medical Malpractice Lawsuits are Often Frivolous
Some individuals have suggested that medical malpractice lawsuits are not only driving up the cost of healthcare, but that many of these cases are frivolous. In fact, medical malpractice payouts account for a tiny fraction of the overall healthcare industry, are covered by liability insurance, and are not responsible for increasing costs to the consumer. Furthermore, studies have found that the vast majority of these cases are meritorious. Most of them involve serious injury or wrongful death.
Myth: Medical Malpractice Isn't Always Preventable
The nature of medical malpractice is that these errors are preventable and that the healthcare provider made a mistake that led to injury or death. Thousands of people die each year in the U.S. because of medical mistakes that could have been prevented.
If you have questions or concerns about filing a medical malpractice lawsuit, the legal team at Pegalis & Erickson will be happy to assist you. You can contact our malpractice law firm in Long Island, New York at (516) 684-2900 or visit our website to chat with a helpful representative. The attorneys at our law firm routinely handle cases involving birth injuries, medication errors, wrongful death, and other forms of medical malpractice.