Breast Cancer Awareness Month
October is Breast Cancer Awareness Month, which is also a good time to be aware of some common breast cancer malpractice issues, including the misdiagnosis and delayed diagnosis of breast cancer.
Breast Cancer Misdiagnosis
Approximately one in eight women in the U.S. is affected by breast cancer according to the American Cancer Society. For women in the United States, breast cancer is the second deadliest form of cancer. It is also, unfortunately, one of the most often misdiagnosed forms of cancer.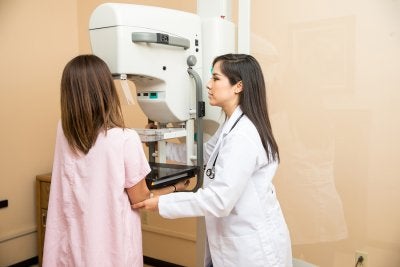 In many cases, breast cancer presents with subtle symptoms. Breast lumps, for example, are a common sign of breast cancer—yet many breast lumps are benign and coincide with hormonal changes. Sometimes, lumps are located in nearby lymph nodes in the armpit before they are located in breast tissue. Other more visible symptoms include skin changes such as dimpling of the breast, nipple discharge, itching and scaling of the nipple, and breast or nipple pain.
Breast cancer diagnosis becomes challenging because of its nonspecific signs, which mimic many other less severe conditions. Still, it is important to mention any breast changes to your doctor, who can order further diagnostic exams to pinpoint the exact cause.
Delayed Diagnosis of Breast Cancer
A delayed diagnosis of breast cancer results in delayed treatment, which can cause women to lose their lives. Patients with invasive lobular carcinoma— a certain type of breast cancer— are especially susceptible to a delayed diagnosis, which can have serious consequences.
In cases of misdiagnosis, doctors may treat patients for another condition, possibly causing damage to the body while the cancer continues to grow or even metastasize, which can result in increased symptoms and may be fatal. As with other forms of cancer, early detection, diagnosis, and treatment of breast cancer are key in increasing survival rates.
The five-year survival rate for breast cancer is nearly 100% for Stage 0 and Stage I, but a delayed diagnosis may not be found until the cancer moves into Stage II, III, or IV (which only has about a 22% survival rate).
If you have suffered from a breast cancer misdiagnosis or a breast cancer delayed diagnosis, contact Pegalis & Erickson, LLC for a case review at (516) 684-2900.