What Are the Benefits of Seeking a Second Opinion After a Diagnosis?
It isn't always necessary to get a second opinion. Common, relatively minor medical problems like sinus infections and pink eye have straightforward treatment regimens that are widely accepted by medical professionals. But in some cases, a second opinion can prove invaluable. Medical malpractice lawyers recommend getting a second opinion after a diagnosis of any potentially life-threatening, disabling, complex, or rare condition.
Second opinions reduce the risk of a misdiagnosis.
Doctors have advanced education and training, but they're still capable of making mistakes. It's possible for another doctor to see something that the original physician overlooked. By talking to another physician, you'll learn whether the initial diagnosis was made without the benefit of various lab tests and imaging scans that you should have had. The second doctor might even discover that appropriate tests were ordered, but were somehow left out of your records, and so they weren't considered when the initial diagnosis was made.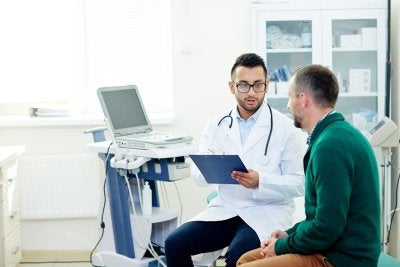 You'll discover the original doctor's level of confidence in the diagnosis.
Good doctors aren't offended when their patients inform them that they are seeking a second opinion. On the contrary, most doctors should welcome the idea, as it means their patients are proactive, and they are truly getting involved in their own healthcare. Plus, a doctor who has full confidence in his or her diagnosis will also have confidence that another doctor will confirm the diagnosis. If your doctor attempts to dissuade you from talking to another physician, this could be an indicator that getting a second opinion is imperative, and also that you may want to switch doctors.
You'll get more information about your diagnosis.
Even if the initial diagnosis is correct, getting another opinion can still be beneficial. Some patients talk to another physician when they aren't fully satisfied with the information given to them. Another doctor can help address your questions more thoroughly, and he or she can discuss your treatment options with you.
Medical negligence lawyers serving patients in New York urge families to seek a second opinion after any major diagnosis. Unfortunately, it's still possible to be affected by medical malpractice even after taking steps to protect yourself. If you feel you could benefit from our legal advocacy services, please don't hesitate to call us at (516) 684-2900.