FAQs About Documenting Medical Malpractice
As a patient, you may be wondering if there is anything you can do to help ensure that your diagnoses are accurate. In fact, there are several steps you can take to fully document the treatment you are receiving and ensure that you have information that you can refer back to later. Here are the answers to some questions you might have: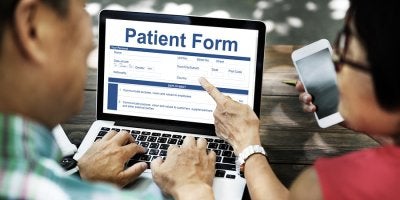 How many of my medical records should I keep? The simplest answer is "All of them." If you are being treated for an ongoing health issue, you should keep any and all documents you receive from any medical professionals who treat you, along with other records of your interaction such as receipts. It's generally advised that you hold on to medical records for at least 10 years.
How can I keep track of my treatment? One of the best ways to ensure that you have a comprehensive record of the state of your health as well as your medical treatment is to keep a health journal. In the journal, make a note of every appointment you have and write down as much as you can remember after each visit, particularly any instructions you get from your practitioner and any information about possible outcomes.
How can I tell if my diagnosis is correct? There are a number of strategies you can adopt in order to increase the likelihood of an accurate diagnosis. Bring a friend or a loved one with you during your appointment for support and to remind you of any questions you want to ask. If the practitioner who diagnoses you seems vague or unclear, get a second opinion. Having a clear record of your treatment and symptom history can also be useful to refresh your memory when you're talking with your healthcare provider.
Are you in need of a medical malpractice attorney in Long Island, New York? Pegalis & Erickson, LLC is committed to providing patients and their families with the capable legal services they deserve. If you believe that you or a loved one has been affected by medical malpractice, please contact us today at (516) 684-2900 for a free consultation.