Preventing Medication Errors at Home and in the Hospital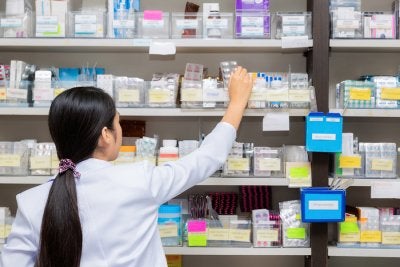 Mistakes happen in every walk of life, but when they come in the form of medication errors, the consequences can be devastating. While many of us depend on our healthcare providers to protect us from medication errors, patients also need to be proactive about protecting themselves. These are some of the steps you can take to reduce the risk of medication errors, both at home and when you're in a medical facility:
Keep a personal medications list.
It's imperative that you keep a complete list of all medications you are currently taking, and bring it along with you to every medical appointment. Include the name of the medication and your prescribed dosage. You should also include any nutritional supplements or over-the-counter medicines you are taking, any allergies you are aware of, and any other pertinent information.
Review your medications with your doctor.
Before you begin taking a new medication, review its prescribed use with your doctor or nurse. Make sure that a trusted loved one also has access to this information. Don't forget to update your medications list whenever you need to make a change.
Check expiration dates routinely.
All medications come with an expiration date, and taking expired medicines can result in subpar treatment or even serious side effects. Check the labels of all the medications you are taking on a regular basis, and dispose of any medications that are past their expiration dates. The FDA recommends that you remove any personal information from containers and seal medicines in plastic bags before throwing them out.
Pegalis & Erickson, LLC, has been providing legal assistance to people whose lives have been disrupted by medical malpractice for nearly 45 years. We have won thousands of verdicts and settlements over the years on behalf of our clients. Call our office in Long Island, New York, today at (516) 684-2900 to schedule a free initial consultation.