Is There a Cure for Erb's Palsy?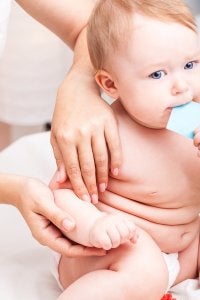 Erb's palsy is a condition that affects approximately one in every 1,000 newborns. It involves nerve damage to the brachial plexus, the network of nerves in the upper arm. Infants who have Erb's palsy may demonstrate a number of symptoms, including difficulty moving their hands, loss of feeling in their arms, or simply weakness throughout the arm. In some cases, the condition will resolve itself on its own, but it may take up to two years, and recovery may not be complete. Simple physical therapy exercises can be done to help the healing process along. In some cases, surgery may be recommended.
At Pegalis & Erickson, LLC, we understand that medical malpractice is a difficult subject, especially when it affects an infant. If you are seeking legal guidance for a case of medical malpractice in Long Island, New York, call our legal team at (516) 684-2900 to schedule a consultation.